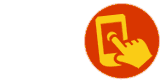 English - German
Learn German fast and easily
free online language courses
Basic words and useful phrases you will need for your trip
---
---
Become a polyglot!
Listen to the names of cities!
---
Your comments are welcome!
Show comments
Comments
(06-01-2014)
:
Such a good experience to learn with your help German languages with some nice note's thank to you to provide us free learning course.

(07-11-2013)
:
its one of the best tool to learn basics of all essential language. thank you...........

(06-07-2013)
:
This is so simple. Fantastic

(07-05-2013)
:
You guys are great. This is the coolest way of learning German.
Its easy and makes it really interesting especially for beginner like me.
Danke fur ihre hilfe.
(05-03-2013)
:
Hello
Your website is helpful.I'm interesting for languages( french and italien).I appreciate your work and I want to let you know it.
Keep up with the great work.
Kind regards
from Germany
(21-02-2013)
:
I like this, it is very helpful.However i would appreciate it if we can have a feel of the German alphabets to get ourselves abreast with the pronunciations of the words.Thank you.
(31-01-2013)
:
An Excellent site, very easy to learn and practice, very educative and best way to enhance language.
EDWARD
FROM DELHI
(11-01-2013)
:
Hi,
I love this site! My German friend showed it to me when I was going to visit for a month, and France for a week, so I used the site to learn all the Essentials in German, and it really helped. So, thank you! And I have shared this site with at least 2 other friends when they expressed interest in learning new languages :)
So, thanks!
(10-01-2013)
:
I like it! it's helpful for getting around to begin with. Thanks!
(02-12-2012)
:
wo sind die toiletten bitte helped me to find the toilet when I got really lost in germany and it was a bit confusing but then I found out that the person I was speaking to could speak english so how do you say CAN YOU SPEAK ENGLISH? that would really help thanks
(24-11-2012)
:
Thanks Guys. Great work. It is really very helpful.
(16-10-2012)
:
Your guys should make a printable version. This would really help as well, especially for people who are always on the move and also, in the printable version, include how to pronounce the word correctly as much as possible. Thank you! :)
Loecsen : German PDF to download
×
---
Online free lessons


You will find on this website: the method to know how to learn vocabulary, usefull expressions and good pronunciation to speak German
Download the audio travel Phrasebook for your mp3 player before your trip to Germany, Austria, Switzerland
Download travel phrase book in Mp3 and Pdf format before leaving on a journey, and discover the pleasure of simply expressing yourself in a new language.



Context of use: novice level, travelers


Practice on Internet before leaving on a journey and download the Mp3 and pdf files to take away the expressions abroad.




15 themes :


Essentials, Conversation, Looking for someone, Time tracking, Parting, Bar, Restaurant, Taxi, Transportation, Hotel, Beach, Family, Feelings, Learning, Colours, Numbers, In case of trouble,



Share




---