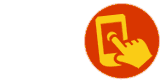 English - Portuguese
Learn Portuguese fast and easily
free online language courses
Basic words and useful phrases you will need for your trip
---
---
Become a polyglot!
Listen to the names of cities!
---
Your comments are welcome!
Show comments
Comments
(26-02-2014)
:
Hi there, this site is very interesting. I am a brasilian and live in Rio de Janeiro. Congratulation. Let me know if you need help on portuguese.
Espero vocês para o carnaval no Rio de Janeiro. Até logo!!!
Saudações.
Roberto Mendes.
(07-11-2013)
:
This is GREAT!!! Just moved to Portugal and this is already helping me survive!
(30-10-2013)
:
I thought it was impossible to learn Portuguese, just few days and I am breaking through. Obrigado, Compreendi!
(16-10-2013)
:
hi, its very good explanation of Portuguese language routin words, & interesting also. Muito obrigada
(05-07-2013)
:
Much thanks for the free introduction to Portuguese !! Perhaps the audio should be spoken a little slower, thanks. Also, there could be a Brazilian Portuguese category. All in all a great offering to world understanding. Muito Obrigada
(23-06-2013)
:
I have a beautiful Portuguese man in my life
And I'd love to learn Portuguese
To be able to communicate with his family
And to be able to speak Portuguese while on holidays in Madeira Portugal
Obrigado
(28-05-2013)
:
excellent program, lot of words and ideas on how to create a conversation !!!
(26-12-2012)
:
Hello
Will you add more conversations in the future.
Need more, because it is very convenient to learn.
Loecsen : Yes, of course
(02-11-2012)
:
I am interested into learning Portuguese
×
---
Online free lessons


You will find on this website: the method to know how to learn vocabulary, usefull expressions and good pronunciation to speak Portuguese
Download the audio travel Phrasebook for your mp3 player before your trip to Portugal, Brazil
Download travel phrase book in Mp3 and Pdf format before leaving on a journey, and discover the pleasure of simply expressing yourself in a new language.



Context of use: novice level, travelers


Practice on Internet before leaving on a journey and download the Mp3 and pdf files to take away the expressions abroad.




15 themes :


Essentials, Conversation, Looking for someone, Time tracking, Parting, Bar, Restaurant, Taxi, Transportation, Hotel, Beach, Family, Feelings, Learning, Colours, Numbers, In case of trouble,



Share




---