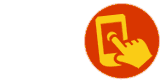 English - Japanese
Learn Japanese fast and easily
free online language courses
Basic words and useful phrases you will need for your trip
---
---
Alphabet : Japanese
---
Become a polyglot!
Listen to the names of cities!
---
Your comments are welcome!
Show comments
Comments
(01-05-2014)
:
I love this website! I've already learned to say a few phrases in 10 minutes!
(10-11-2013)
:
It is very good and user friendly.
(13-11-2012)
:
The best place to learn Japanese on-line.
×
---
Online free lessons


You will find on this website: the method to know how to learn vocabulary, usefull expressions and good pronunciation to speak Japanese
Download the audio travel Phrasebook for your mp3 player before your trip to Japan
Download travel phrase book in Mp3 and Pdf format before leaving on a journey, and discover the pleasure of simply expressing yourself in a new language.



Context of use: novice level, travelers


Practice on Internet before leaving on a journey and download the Mp3 and pdf files to take away the expressions abroad.




15 themes :


Essentials, Conversation, Looking for someone, Time tracking, Parting, Bar, Restaurant, Taxi, Transportation, Hotel, Beach, Family, Feelings, Learning, Colours, Numbers, In case of trouble,



Share




---