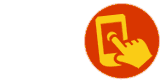 English - Chinese
Learn Chinese fast and easily
free online language courses
Basic words and useful phrases you will need for your trip
---
---
Become a polyglot!
Listen to the names of cities!
---
Your comments are welcome!
Show comments
Comments
(20-08-2014)
:
This lessons are very use full and its quince when we compare with others tks!
(31-03-2014)
:
Thank you. As a Chinese person born and raised in another country and not being taught to speak or learn Mandarin, you have given me a chance to learn mandarin. Thank you
(10-02-2014)
:
Hi I would like to expand my knowledge of cultures and different races I would ultimately like aim for a job as a translator or similar thanks
(03-02-2014)
:
I would not mind learning and living in china but I am only a simple tradesman. This has been fun learning
(04-03-2013)
:
This is helpful. I like the clear audio pronunciations.
(27-02-2013)
:
it buy things from some people who are chinese and its makes them so proud and plesantly surprised that i try to speak some chinese!!! amazing
(09-02-2013)
:
it was a great help! i love chinese so i wanted to learn and i have learn it now! only some! thanks for all those are reading this and made this website!
(18-01-2013)
:
Is this Mandarin or Cantonese ?
Loecsen : Mandarin
(02-01-2013)
:
bonjour !
Je suis vos cours de chinois attentivement et j apprecie beaucoup.
Je voulais me remettre a l Indonésien et ma fille voudrait avoir des rudiments mais hélas, je n'ai pas trouvé cette langue à apprendre. C'est dommage car c'est une langue qui est beaucoup pratiquée de par le monde. Avez-vous l'intention de l'inscrire a votre programme ?
Merci de m'en informer.
Cordialement
Françoise
Loecsen : nous allons ajouter plusieurs langues cette année sur ce site (russe, hébreux, birman, etc...). Nous n'avions pas envisagé cette langue, mais nous allons nous renseigner sur les possibilités de trouver des traducteurs et interprètes.
(02-01-2013)
:
c'est encore moi !
Je voudrais savoir pourquoi vous dites par exemple haitan pour plage et j'ai appris haibian. L' un des mots est faux ou peut-on utiliser les 2 ?
Merci
Françoise
Loecsen : il s'agit d'une transcription phonétique et il existe plusieurs "écoles" pouvant faire apparaître des nuances. Notre traductrice (une chinoise née en Chine) travaille pour des éditeurs connus en France : nous pensons donc que sa transcription est la plus juste possible.
(13-12-2012)
:
i want to learn kung fu
Loecsen : We're not quite sure that you should stay there for this ;)
(11-11-2012)
:
I am interested in beginners chinese
(03-11-2012)
:
Amazing I loved it I can speak chinese now thanksxxx
(31-10-2012)
:
very good:) for quick learning
(27-10-2012)
:
I am happy for having this great opportunity to learn Chinese
(06-10-2012)
:
i would like to learn for free chineese video audio
×
---
Online free lessons


You will find on this website: the method to know how to learn vocabulary, usefull expressions and good pronunciation to speak Chinese
Download the audio travel Phrasebook for your mp3 player before your trip to China
Download travel phrase book in Mp3 and Pdf format before leaving on a journey, and discover the pleasure of simply expressing yourself in a new language.



Context of use: novice level, travelers


Practice on Internet before leaving on a journey and download the Mp3 and pdf files to take away the expressions abroad.




15 themes :


Essentials, Conversation, Looking for someone, Time tracking, Parting, Bar, Restaurant, Taxi, Transportation, Hotel, Beach, Family, Feelings, Learning, Colours, Numbers, In case of trouble,



Share




---