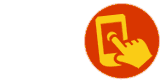 English - Danish
Learn Danish fast and easily
free online language courses
Basic words and useful phrases you will need for your trip
---
---
Become a polyglot!
Listen to the names of cities!
---
Your comments are welcome!
Show comments
Comments
(18-10-2014)
:
Hi, I have lived here for 5 years and want to get better at Danish. I passed Dansk Prøve 3, but really need to improve.
(27-09-2014)
:
WOW WOW WOW
I am utterly impressed.
I am Danish living in Australia, and not just have I shared this page on my Facebook, but I have also send the link of learning to a handfuld of people I know will be happy for this tool.
Futher, I am going to use it to give me grandchildren (3 +1 yrs old) lots of Danish words/phases to know, which make it easier for those sketch you have included.
Thanks a million. Rarely do I get so impressed. Great job guys. ☺ ♥ ☺
(30-11-2013)
:
Det er en rigtigt god hjemmesiden.
(18-11-2013)
:
Very useful but some of the phrases you use are completely different than what they teach and the language centers, so to me they look wrong?
Loecsen:sometimes there are two ways to say the same thing. Our translators lives in Denmark and they are Danish.
(29-05-2013)
:
Hej! Mange tak for hjaelp! Hjemmesiden er fantastisk!
(02-03-2013)
:
Very useful it. Now i decided to learn it
(10-02-2013)
:
I am going to move in Denmark next month , this website is helping me a lot, thank you.
(04-02-2013)
:
Very good to begin with.
It helps a lot !
thanks
(12-01-2013)
:
Really useful!
(26-10-2012)
:
It is very essential for me. That's why i have decided to learn it.
×
---
Online free lessons


You will find on this website: the method to know how to learn vocabulary, usefull expressions and good pronunciation to speak Danish
Download the audio travel Phrasebook for your mp3 player before your trip to Denmark
Download travel phrase book in Mp3 and Pdf format before leaving on a journey, and discover the pleasure of simply expressing yourself in a new language.



Context of use: novice level, travelers


Practice on Internet before leaving on a journey and download the Mp3 and pdf files to take away the expressions abroad.




15 themes :


Essentials, Conversation, Looking for someone, Time tracking, Parting, Bar, Restaurant, Taxi, Transportation, Hotel, Beach, Family, Feelings, Learning, Colours, Numbers, In case of trouble,



Share




---