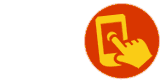 English - Swedish
Learn Swedish fast and easily
free online language courses
Basic words and useful phrases you will need for your trip
---
---
Alphabet : Swedish
---
Become a polyglot!
Listen to the names of cities!
---
Your comments are welcome!
Show comments
Comments
(16-10-2014)
:
hi,i have my anty there and i would really like to suprise her and i do not know may be she wil invite me there one day

(23-05-2014)
:
Hi. Thanks for your promising, not to say pretty good site. My friend in Sweden just sent me an email like this -
"Killen måste skoja."
However, while I've worked out what the first and last words here mean - something like "Cheers, guy", I couldn't find the middle one. Please can you help? Thanks
(09-02-2014)
:
I love the illustrations!! I have a Swedish women as a patient in the hospital where I work so I have been trying to learns some Swedish to speak with her. She just lights up whenever we speak in Swedish. Even her children never bothered to learn a word of it.
(03-02-2014)
:
This is so much fun! Grew up with Swedish friends and love the sounds.
(29-12-2013)
:
This website is the best for people who want to learn Swedish Language. Thank you.
(08-12-2013)
:
For someone who hasn't spoken Swedish for 35 years this is a wonderful way to revise (and learn properly!). With thanks, IHS.
(20-11-2013)
:
I am planing to visit Sweden I hope after learning the basic words from this site i will be able to impress my host!!!
(30-10-2013)
:
Vad gillar jag finns den har webbplats kan hjälpa nybörjare till avancerad elever. Jag har lärt mig nya uttryck. Vad nöje!
(29-10-2013)
:
hello..at the the moment am in sweden and i'd love to learn swedish from your site..i wanna learn it fast,thats why i want more lessons apart from school.thanks
(30-06-2013)
:
I really enjoy learning Swedish from your site. It is easier for me to learn compared to French, German or Portugeuse. But I'm 25% Swedish heritage so I'm predisposed to talar svenska. Tak! Vi Ses!
(14-06-2013)
:
number 1 !!!
(08-04-2013)
:
i would be travelling to sweden very soon so i would like to learn the basic part of the language. i don't want to be a complete novice to the language when i get there...
(28-12-2012)
:
I am missing my Swedish boyfriend so much. He left early this month. He is not very good in English so I would like to email him and tell him how much I a missing him. He is the one who enlighten me that I can learn Swedish language online. Thank you for the work you have done for me.

Kind Regards
Mapitso Ramorakane
Lesotho
(28-11-2012)
:
I wish to learn Swedish language and i will be very glad if this site will assist me in accomplishing my aims and objectives.
(19-11-2012)
:
Jag behöver lära det svenska språket genom hjälp mig på arabiska
×
---
Online free lessons


You will find on this website: the method to know how to learn vocabulary, usefull expressions and good pronunciation to speak Swedish
Download the audio travel Phrasebook for your mp3 player before your trip to Sweden
Download travel phrase book in Mp3 and Pdf format before leaving on a journey, and discover the pleasure of simply expressing yourself in a new language.



Context of use: novice level, travelers


Practice on Internet before leaving on a journey and download the Mp3 and pdf files to take away the expressions abroad.




15 themes :


Essentials, Conversation, Looking for someone, Time tracking, Parting, Bar, Restaurant, Taxi, Transportation, Hotel, Beach, Family, Feelings, Learning, Colours, Numbers, In case of trouble,



Share




---