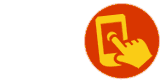 English - Lithuanian
Learn Lithuanian fast and easily
free online language courses
Basic words and useful phrases you will need for your trip
---
---
Become a polyglot!
Listen to the names of cities!
---
Your comments are welcome!
Show comments
Comments
(17-09-2014)
:
Just found this. Need it. Will check back if it worked ;) On first glance it looks very structured and concise.
(11-06-2014)
:
Hey!

I just discovered your page, I think it's great! I was addicted to one very similar before and I know that it is very helpful when you want to learn a new language.
One more thing - there is a mistake in English-Lithuanian course, "Time tracking" section. It says that "I'm leaving tomorrow" means "Aš išvažiuoju šiandien", and it should mean "Aš išvažiuoju rytoj".

Thanks for the great page anyway :)

Good luck!

Simona
(19-11-2013)
:
This is what I've been looking for. My wife is Lithuanian and I am Canadian and I would like to take this free course. Thank you.
(18-11-2012)
:
Good to get basic phrases down. You need to slow down some of the pronunciation of the phrases. Better yet pronounce each word individually in the sentence. Then say the whole sentence at once.
×
---
Online free lessons


You will find on this website: the method to know how to learn vocabulary, usefull expressions and good pronunciation to speak Lithuanian
Download the audio travel Phrasebook for your mp3 player before your trip to Lithuania
Download travel phrase book in Mp3 and Pdf format before leaving on a journey, and discover the pleasure of simply expressing yourself in a new language.



Context of use: novice level, travelers


Practice on Internet before leaving on a journey and download the Mp3 and pdf files to take away the expressions abroad.




15 themes :


Essentials, Conversation, Looking for someone, Time tracking, Parting, Bar, Restaurant, Taxi, Transportation, Hotel, Beach, Family, Feelings, Learning, Colours, Numbers, In case of trouble,



Share




---