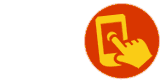 English - French
Learn French fast and easily
free online language courses
Basic words and useful phrases you will need for your trip






---




Your comments are welcome!


Show comments

Comments

(09-01-2016)

:

Hello everybody,
Iam very exciting to learn a new language so that i can connect with the people over the world...Bonjour le monde!;)

(01-01-2016)

:

This is really cool! And you can even write down some words you have trouble with so you can study them later. Long story short, I ended up taking several hours learning French! It was so much fun!

(05-08-2015)

:

It's just the best way to learn French and any other international language.

(05-08-2015)

:

This a great site and a wonderful place learners to get their french diction right. I started here knowing nothing but now I can do french as if I was born in France and there's understanding to whatever that goes on here.

(07-06-2015)

:

I'm 45 years old. I wants to learn and speak french. Because my child is abroad. I think that this course can be helpful for me.

(30-05-2015)

:

This is a great web site for begginers. but i think it could use more words like like, fun, crazy, warid, these, those, but, butt, hair, pellow, bed, what is here, why is that there,

(01-05-2015)

:

I want to learn different languages that all, but for now I know the sentence " I love you too my darling" Moi aussi je te t'aime. Yaah something like that

(27-04-2015)

:

Very good and comprehensive for a 1st level French language learner! Five star stuff!

(10-04-2015)

:

Hi. I am just checking out your website as an additive to my French course at St Lawrence College in Kingston, ON Canada. The PDF is very helpful and I would like to learn more about what your site offers. I am very visual and find my listening/comprehension skill the weakest link for me. Do you have slow audio or anything that can help me improve this skill. Your site is wonderful. Thanks.

(06-03-2015)

:

I like French. Supper language. Congratulations. Bye!

(10-02-2015)

:

Remarkable idea and program!
It promotes the beginning of so many people to get involved in different languages learning!
Congratulations!

(05-02-2015)

:

Love it, fast and easy igirius jin desu and i just learned so easily keep up the awsome work but one flaw can u put a box where we can type in the scentence of what we want to learn in another language

(04-02-2015)

:

hey this really works I know how to speak little French thanks!

(18-11-2013)

:

Thanks a lot, Very much eager but have no specific purpose but to surprise my daughter and relatives. I can spend only 15 minutes a day. Kindly let me know as to whether it is possible for me to speak french only a little or not by one year. Regards, Santanu.
Loecsen: You can get beyond the absolute basics in a language following this course.

(30-10-2013)

:

this site is a very good site to learn French (Merci Beaucoup!)Well thank's alot (((((: (Merci pour votre aide)THANK you for Your HElp^.^

(05-03-2013)

:

This site is really helpful for all people who want to learn french. I would like to recommend this website to learn french and other languages too. :-)

(02-02-2013)

:

im here in Canada and i want to learn French language, this page is very excellent for first timers like me. Merci beaucoup!

(12-01-2013)

:

Going to France soon. Thank you for your help with the language.

(27-12-2012)

:

I am a Ghanaian living still Ghana surrounded by french speaking countries so therefore I see it a necessity to learn to speak and write french. Again I realised that most of the African Countries are french speaking countries and in other to ensure free movement, I want to use your medium to learn to speak french.

(22-12-2012)

:

French is one of the many languages I'm interested in learning, I just thought I should start with this one.

(20-12-2012)

:

Excellent website for teaching Foreign language in the best possible way. Bravo!!

(24-11-2012)

:

good ! very good

(15-11-2012)

:

Teach me the essentials of French words and phrases for traveling.

(13-11-2012)

:

In my opinion, this website is the best way to learn basic phrases in French: you have juste to listen to French audio words and repeat!

×




Je n'ai pas peur de la route
- I'm not afraid of the road
Faudrait voir, faut qu'on y goûte
- We should see, we must taste it
Des méandres aux creux des reins
- Meanders in the hollow of our waists
Tout ira bien
-Everything will be fine
Le vent l'emportera
- The wind will carry it away
Ton message à la grande ourse
- Your message to the big dipper
Et la trajectoire de la course
- And the trajectory of the race (itinerary)
Un instantané de velour
- A velvet instant photograph
Même s'il ne sert à rien
- Even thought it's useless
Le vent l'emportera
-The wind will carry it away
Tout disparaîtra
- All will disappear (gradually dissipate)
Le vent l'emportera
- The wind will carry it away
La caresse et la mitraille
- The caress and the grape shot
Cette plaie qui nous tiraille
- That nagging wound
Le palais des autres jours
- The other days palace
D'hier et demain
- Of yesterdays and tomorrows
Le vent l'emportera
- The wind will carry it away
Génétique en bandoulière
- Shoulder strapped genetics
Des chromosomes dans l'atmosphère
- Chromosomes in the atmosphere
Des taxis pour les galaxies
- Taxis for the galaxies
...et mon tapis volant, dis ?
-...and my flying carpet, say ?
Le vent l'emportera
-The wind will carry it away
Tout disparaîtra
- All will disappear (gradually dissipate)
Le vent l'emportera
- The wind will carry it away
Ce parfum de nos années mortes
- This scent (perfume) of our dead years
Ce qui peut frapper à ta porte
- What can will knock on your door
Infinité de destins
- Infinity of destinies
On en pose un, qu'est-ce qu'on en retient ?
- Of the ones we lay, what do we retain ? * (see note)
Le vent l'emportera
-The wind will carry it away
Tandis que la marée monte
- While the tide is climbing
Et que chacun refait ses comptes
- Everyone revises their account
J'amène au creux de mon ombre
- In my hollow shadow I bring
Des poussières de toi
- Dust particles of you (singular you) ** (see note)
Le vent l'emportera
-The wind will carry it away
Tout disparaîtra
- All will disappear (gradually dissipate)
Le vent l'emportera
- The wind will carry it away

Sophie Hunger live covering Noir Désir's song "Le Vent nous portera".
Shot by Jeremiah
Produced by Kidam



Online free lessons



You will find on this website: the method to know how to learn vocabulary, useful expressions and good pronunciation to speak French

Download the audio travel Phrasebook for your mp3 player before your trip to France

Download travel phrase book in Mp3 and Pdf format before leaving on a journey, and discover the pleasure of simply expressing yourself in a new language.






Context of use: novice level, travelers

Practice on Internet before leaving on a journey and download the Mp3 and pdf files to take away the expressions abroad.





15 themes


Essentials, Conversation, Looking for someone, Time tracking, Parting, Bar, Restaurant, Taxi, Transportation, Hotel, Beach, Family, Feelings, Learning, Colours, Numbers, In case of trouble,


---