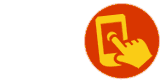 English - Hungarian
Learn Hungarian fast and easily
free online language courses
Basic words and useful phrases you will need for your trip
---
---
Become a polyglot!
Listen to the names of cities!
---
Your comments are welcome!
Show comments
Comments
(02-04-2014)
:
I will travelling to hungary in July'14. Meeting family that I have not seen for over 20 years. would like to ask them about the family
(01-12-2013)
:
SUB: TEACHING HUNGARIAN FOR FREE

Hi People,

I am a Hungarian guy from Hungary. I am interested in practicing English and in the same time I can teach you for Hungarian.
If you are interested in it please contact me at szabo.z1@lajt.hu or drop a WhatsApp message to +36204217031. Thanks!

Zoli
(07-10-2013)
:
Recently I have joined Hungarian Language Classes in Hungarian Culture Center in New Delhi. This site is very good for all language...
Many thanks for the developer and team member of this site.
(19-09-2013)
:
Used to speak Hungarian when I was a kid and would like to be able to speak this fascinating language again after so many years!
(23-01-2013)
:
I am interested in learning hungarian cause i was born in Budapest 1989 and wish to visit or live there. Koszonom Seban
(03-11-2012)
:
Thank you for your site. I've been trying to learn to speak Hungarian, and this site is great, however, I feel you should include the translation for Grandmother, Grandfather, Aunt, Uncle, Great Uncle, Great Aunt, cousin, niece & nephew under the Family category.
Thank you!
×
---
Online free lessons


You will find on this website: the method to know how to learn vocabulary, usefull expressions and good pronunciation to speak Hungarian
Download the audio travel Phrasebook for your mp3 player before your trip to Hungary
Download travel phrase book in Mp3 and Pdf format before leaving on a journey, and discover the pleasure of simply expressing yourself in a new language.



Context of use: novice level, travelers


Practice on Internet before leaving on a journey and download the Mp3 and pdf files to take away the expressions abroad.




15 themes :


Essentials, Conversation, Looking for someone, Time tracking, Parting, Bar, Restaurant, Taxi, Transportation, Hotel, Beach, Family, Feelings, Learning, Colours, Numbers, In case of trouble,



Share




---