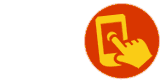 English - Thai
Learn Thai fast and easily
free online language courses
Basic words and useful phrases you will need for your trip
---
---
Become a polyglot!
Listen to the names of cities!
---
Your comments are welcome!
Show comments
Comments
(24-06-2014)
:
going to Thailand in November for a month and thought it would be good to pick up a few phrases
(11-04-2014)
:
I am now living in Phuket, Thailand. This site has been recommended to me by some friends.
(11-07-2013)
:
thank's for online language courses and Basic words and useful phrases... it's more help comes in my mind...

(04-07-2013)
:
Hi, I am working as consecutive interpreter (Thai-English) for RLS and court appointments in Dublin an Teaching Thai as a part time job. If you feel like to have class around Dublin, Ireland; please do not hestitate to contact me.

0873883285 is cell phone no to be contacted.

Cheers,
Winai
(14-06-2013)
:
Hi I lived in Thailand for 4 years and want to brush up on my Pa sa Thai.Just in case I go back.
(19-02-2013)
:
Hi, i'm Un,from Cambodia living near the Thai border. I would like to learn Thai language for my business . Thank you
(03-02-2013)
:
Very helpful website to learn thai, please check the feasibility of an option, where one can write and then your website can transalte the english sentence in Thai
(01-02-2013)
:
Hi! It is a nice time for me finding a useful website to learn Thai language as I have looked for so long time. Thanks.....
(31-12-2012)
:
Hello. I would like to learn speaking thai language. I'm really interesting.
(10-12-2012)
:
Brilliant site, wish I'd found it before I went to Thailand, It would have helped so much! I must learn to understand Thai, I eventually want to stay there, on a residents visa!
(19-11-2012)
:
hi, my name is Mark, I am currently living in Surin and would like to try to learn Thai language, I can speak a little, but I am interesting to learn more. Thank you.
(17-10-2012)
:
I appreciate you lessons, though the speaker is speaking too fast..
(05-10-2012)
:
Hi , I would like to study thai language. I'm interesting.
×
---
Online free lessons


You will find on this website: the method to know how to learn vocabulary, usefull expressions and good pronunciation to speak Thai
Download the audio travel Phrasebook for your mp3 player before your trip to Thailand
Download travel phrase book in Mp3 and Pdf format before leaving on a journey, and discover the pleasure of simply expressing yourself in a new language.



Context of use: novice level, travelers


Practice on Internet before leaving on a journey and download the Mp3 and pdf files to take away the expressions abroad.




15 themes :


Essentials, Conversation, Looking for someone, Time tracking, Parting, Bar, Restaurant, Taxi, Transportation, Hotel, Beach, Family, Feelings, Learning, Colours, Numbers, In case of trouble,



Share




---