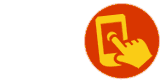 English - Turkish
Learn Turkish fast and easily
free online language courses
Basic words and useful phrases you will need for your trip
---
---
Become a polyglot!
Listen to the names of cities!
---
Your comments are welcome!
Show comments
Comments
(06-02-2014)
:
Hi I am from turkey and i speak english i would love to thank you for making this i teached my daughter these words!
Thanks alot!
(08-11-2013)
:
hi! i came in turkey 6 months ago and here i am house wife and i can not communicate with my neighbors. i hope this site will solve my problems. thank you for free service.
(15-07-2013)
:
Hi! I came in turkey a week ago and i found this site you helped me a lot thanks.

(20-05-2013)
:
I have made Turkish friends. I am helping them with their English and I wanted to learn Turkish in the process. I really like how easy it is to use this site and of course that it is free. I have also checked out the site that was recommended to learn Turkish grammar. It is a great companion to this site. Thank you so much for these resources. :-)
(11-03-2013)
:
Merhaba :) I would like to learn Turkish because I have a nice friend from Istanbul. Greetings from Serbia :)
(06-03-2013)
:
İ moved to Sakarya some months ago and this is a really good way to get some fundamentals. Turkish is very hard for British people but İ am starting to understand a few things my students are saying.
(26-02-2013)
:
Merhaba!!..Practicing since yesterday....my boyfriend is Turkish, he speaks English and Spanish...wo we communicate well...but when he's with his Turkish friends...I feel left out...cause can't understand neither participate of the conversation, hope this will help me a lot...thanks!!!!
(08-02-2013)
:
Thank you very much. You helped me a lot. This is the best way to learn Turkish easily and fast. It's very helpful. Now I can speak Turkish very well. :)
(01-02-2013)
:
Learning the Turkish language will be easy for the muslims if its writing pattern is in the arabic like urdu. If its writing pattern turned into arabic it will bring the turkish and other muslims very close to each other and will be easy to learn.
(19-01-2013)
:
Assalamu alaykum from Uzbekistan! This site is very good, it's easy to learn, i also watch Turkish movies to develop my knowledge, i very like it, thank you very much!
(05-01-2013)
:
Hi, I realy want to learn Turkish ! This site is great, but I want to learn grammar too. Could someone please give me a good site to learn Turkish grammer ?
Loecsen :www.turkish.pgeorgalas.gr
(01-01-2013)
:
i want to learn turkish but it seems a bit hard, any advice ?
(25-12-2012)
:
Nice page. Thanks :)
I'm Indonesian student.
This site helped me to learn Turkish, it's awesome.

(14-12-2012)
:
I am half Turkish so it's about time I learnt it!
(31-10-2012)
:
excellent page it has really helped me out
(28-10-2012)
:
a very good experıence
(19-10-2012)
:
it is very useful for someone who want to learn the basic!
(11-10-2012)
:
This site is awesome, i like Turkish and i am learning it, it is so interesting!!!!! greetings from Serbia! :)
(07-10-2012)
:
I want to learn Turkish
(03-10-2012)
:
im very interested in learing turkish ... we holiday there every year would be great to be able to talk along with them
×
---
Online free lessons


You will find on this website: the method to know how to learn vocabulary, usefull expressions and good pronunciation to speak Turkish
Download the audio travel Phrasebook for your mp3 player before your trip to Turkey
Download travel phrase book in Mp3 and Pdf format before leaving on a journey, and discover the pleasure of simply expressing yourself in a new language.



Context of use: novice level, travelers


Practice on Internet before leaving on a journey and download the Mp3 and pdf files to take away the expressions abroad.




15 themes :


Essentials, Conversation, Looking for someone, Time tracking, Parting, Bar, Restaurant, Taxi, Transportation, Hotel, Beach, Family, Feelings, Learning, Colours, Numbers, In case of trouble,



Share




---