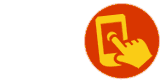 English - Croatian
Learn Croatian fast and easily
free online language courses
Basic words and useful phrases you will need for your trip
---
---
Become a polyglot!
Listen to the names of cities!
---
Your comments are welcome!
Show comments
Comments
(28-04-2014)
:
I have been practising now for 3 days and am absolutely amazed at how clear and easy it is compared to other sites offering free tuition. I feel I have mastered some of the basics which I never thought I would do. It is a fantastic site. Well done
(05-02-2014)
:
This is really well made! Phrases chosen are very useful and it's a very practical way of learning some basic Croatian.
A lot of people find it difficult to learn on their own, though. If you're interested in Online lessons with a teacher, visit our page: www.learncroatian.eu
We also have a page with lots of links to different language resources that you might find useful, as well as a language test that you can fill out just for fun once you're finished learning your phrases on here. :-)

(15-12-2013)
:
I would like to learn Croatian so I can speak with my husband's family when we visit Croatia next year!
(23-06-2013)
:
My Daughter is Half Croation and is going to be engaged to a Croation, so I would like to show respect by learning the basics , my ex husband her Father never spoke Croat.
(29-11-2012)
:
I love this program I love this
(23-10-2012)
:
I would like to learn croatia and can I get English coatia dictionary please
×
---
Online free lessons


You will find on this website: the method to know how to learn vocabulary, usefull expressions and good pronunciation to speak Croatian
Download the audio travel Phrasebook for your mp3 player before your trip to Croatia
Download travel phrase book in Mp3 and Pdf format before leaving on a journey, and discover the pleasure of simply expressing yourself in a new language.



Context of use: novice level, travelers


Practice on Internet before leaving on a journey and download the Mp3 and pdf files to take away the expressions abroad.




15 themes :


Essentials, Conversation, Looking for someone, Time tracking, Parting, Bar, Restaurant, Taxi, Transportation, Hotel, Beach, Family, Feelings, Learning, Colours, Numbers, In case of trouble,



Share




---