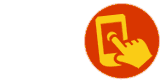 English - Italian
Learn Italian fast and easily
free online language courses
Basic words and useful phrases you will need for your trip
---
---
Become a polyglot!
Listen to the names of cities!
---
Your comments are welcome!
Show comments
Comments
(19-08-2014)
:
This is great. A very pleasant, private, and effective way to start getting familiar with a language.
(13-07-2014)
:
Io sono una bulgara, 71 anni. Ho studiato italiano ai 12-14 anni. Ho scritto con un bambino a Torino. Egli ha scritto buone lettere. Due anni,si chiama Fabbio. Non ricordo suo familie name. Non ho dimenticarlo. Amo Italia di mia madre, padre e fratello. Ho visitato Venezia per prima volta al 6 guigno questo anno. Mio lavoro era phisica, theoretica e atomica, ma ho lavorato 34 anni in Bulgarian Academy of Sciences coi chemichers. Visitero vostro "site" ,perchio voglio studiare italiano vivo "per free". Gracie mille. A dopo
(23-05-2014)
:
thank you so much for your link, this basic study is helping me teach my husband English from Italian, and you've made it so easy to learn in one day he is already using sentences and speaking and asking questions in English...thank you thank you thank you
(29-10-2013)
:
Very good site. Easy to navigate and easy to understand the English to Italian.
(11-10-2012)
:
I hope this website will help me a lot!!
×
---
Online free lessons


You will find on this website: the method to know how to learn vocabulary, usefull expressions and good pronunciation to speak Italian
Download the audio travel Phrasebook for your mp3 player before your trip to Italy
Download travel phrase book in Mp3 and Pdf format before leaving on a journey, and discover the pleasure of simply expressing yourself in a new language.



Context of use: novice level, travelers


Practice on Internet before leaving on a journey and download the Mp3 and pdf files to take away the expressions abroad.




15 themes :


Essentials, Conversation, Looking for someone, Time tracking, Parting, Bar, Restaurant, Taxi, Transportation, Hotel, Beach, Family, Feelings, Learning, Colours, Numbers, In case of trouble,



Share




---