+ A more familiar expression
+ A more formal expression
Excuse me, where are the toilets?
How to learn Catalan by yourself? Start with an easy and free online course!
We have adopted an objective and efficient approach to
learn how to speak
a language easily and quickly: we suggest you to start by memorizing
words, phrases and practical expressions
 that you can use in everyday life and that will be useful when traveling.
Getting used to
pronounce
words out loud, numbers for instance, is an easy
exercise
that you can practice often and at anytime throughout the day.
It will help you to get used to the sounds of your chosen language and thus make it
more familiar
.
And once your holidays have begun in Catalonia, Andorra or elsewhere, you will be surprised how familiar and easy to
understand
it will seem.
Furthermore, using a pocket
dictionary
is always useful, particularly during a trip. It enables you to find the
translation
of new words and enrich your
vocabulary
.
Why speak Catalan while traveling?
Your next destination must fulfill your desires for culture, gastronomy and... Celebration? Discover the "Catalan Countries", their language and culture! Sublime beaches, artistic riches and gourmet gastronomy
Spoken by more than 10 million people, Catalan is one of the languages ​​of the European Union. 
One of the regions where the language is spoken is Catalonia, which has been one of the regions which make up the "Four Motors for Europe" since 1988, and is Spain's number one tourist destination thanks to the attractions of Barcelona, ​​Girona and Tarragona, to name but a few.
Visiting the region, art lovers will discover the works of important figures from the art world, including Salvador Dalí, Joan Miró, Pablo Picasso and Antoni Gaudí. Important masterpieces of the latter can be visited in the area, such as Park Güell, Palazzo Güell, Casa Milà, the façade of the Nativity and the crypt of the Sagrada Família. 
The language will be an asset for those who want to enjoy the architectural splendor of Valencia or the charm of the Balearic Islands, including Mallorca and Ibiza, with their famous beaches, caves and festivals. 
Make a success of your stay in Catalonia
Whether you are going to spend a few days with friends for a
leisure trip
or if you are on a
business trip
, nothing will be more useful to you than to be able to slip a few words in the language of your interlocutors, who will appreciate your effort and will be certainly more willing to help.
How to succeed in having good pronunciation within a week to a month?
Coming from Vulgar Latin, Catalan is spoken in the regions of the ancient territories of Aragon, today between Spain, France, Andorra and Italy. 
Among the most remarkable phonetic features: 
The H is always silent
The M and N do not lead to a nasalization of the preceding vowel
The NY is a palatal N that is pronounced like the French GN, the Portuguese or Occitan NH, or the Castilian Ñ.
We invite you to listen to the
pronunciation
of the letters by clicking on the following link:
Catalan alphabet with audio
.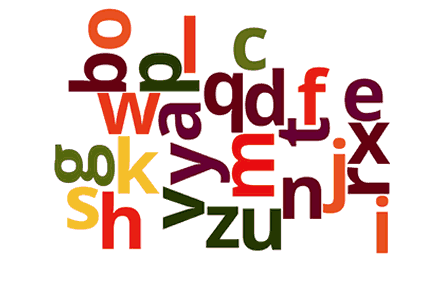 Alphabet > Catalan